Choosing the best wardrobe for your body is an important part of a successful photoshoot and it's the big one that you, as the client, have control over. I can work my magic with lighting and posing, and hair and makeup but the wardrobe dear, is all on you.
I have compiled a list of body types and some suggestions as to outfits that tend to flatter those particular body types. Of course, everyone's body is unique and you may find that some of these suggestions don't apply to you.
I would suggest that you take note in how you FEEL in a particular style choice. If you feel amazing, chances are it's because you're in something that makes you look amazing. That said, sometimes nothing makes you feel amazing and if that's the case, then do your best to choose items that flatter you and just leave the rest up to me!


ATHLETIC BUILD
Your hips, shoulders, and bust are almost at the same level and you may need some help defining your waistline.
Add curves by choosing high waisted panties or a garter belt. Pushup bras and chicken cutlets are your best friends if you're wanting to prevent gaps in your bra. Crop top with briefs or boy-shorts will elongate your chest and balance out the look. Lean and muscular builds can also add curves and softness with bodysuits and teddies.
Posing is key for very lean clients and you'll probably hear me saying things like push your booty back, arch, stick out your boobs etc….


CURVY BABES
Curvy girls have tons of options! I hear from lots of women that they want to minimize their mid-section. I happen to think all tummies are beautiful, but, if you're concerned about that part of your body, bring in a bodysuit — it will cover your mid-section and is absolutely AMAZING on every body! The one piece of lingerie you should avoid are baby dolls as they tend to add bulk and square your shape.
If you're feeling insecure about your mid-section but still want to wear a bra and panty set….girl, I got you. I will pose you in your most flattering way and use lighting and angles to make your look your best.


PEAR SHAPE
Pear shaped women are fuller in the hip and smaller build on top, but not necessarily a small bust. Add ruffles to the top half to help balance out your silhouette. Cutting straight across your torso with a bandeau will create the illusion of width - paired with a brief or high-waisted bottom will complement your curves to perfection! I can't tell you how many women have come in to my studio not liking their bottom half. For so many women their most beautiful and unique traits are the things they hate about themselves. Ugh…that makes me so sad. This is one of those cases where you might think more bottom coverage would be more flattering but nope, not the case at all.
In the case of the booty shot….less is more. I recommend thongs over full back bottoms or at minimum, cheeky bottoms. If you don't bring a thong I will likely ask you if I can give you a wedgie at some point and when you see your images you'll see why. Bring at least one thong and I'll take the best picture of your butt you've ever seen. You're welcome!


APPLE SHAPE
Apple shaped women tend to have broader shoulders and upper back. Lean arms and legs, and are fuller throughout the middle. Teddies & bodysuits are perfect to elongate the line of your body, a sexy bodysuit or teddy with a deep V-neck is a great choice. Halter bra with high waist panties will slightly lift your breasts and can make your waist appear smaller. Pair with high waist, thong to create a feminine look that provides extra coverage for your midsection, but enhance your killer butt.
FULL BUSTED
Girl. I get you. I know that finding bras and lingerie to fit and flatter can be rather difficult. Lucky for you I have found plenty of online retailers and local boutiques that can help you find pretty things that actually fit. When you book your shoot, you'll receive a prep guide that has links to lots of stores that carry cups sizes well beyond DDD.
Minimize a full bust by wearing well fitting lingerie and pieces with deep v necks. Support is important for larger busted ladies. You can always layer bras under bodysuits if you feel you want more support than what a piece of wardrobe is giving. That said, sometime big boobs hang a bit lower than their smaller counterparts and to me, they're still beautiful. There are ways to flatter you even if you feel like things head too far south without a bra on.
* This guide is merely meant to be suggestions as you shop for lingerie! Many body types look magnificent in multiple styles of lingerie - so don't be afraid to try a variety of outfits on!
So, you've read the tips, you've done some shopping but you're still feeling unsure about what you've chosen to bring to your shoot. Girl, don't fret. Many women just don't feel comfortable in lingerie or undergarments. I could photograph an entire session with nothing but you and a pair of white sheets.
More questions? Feel free to shoot me an email, I'm here for you!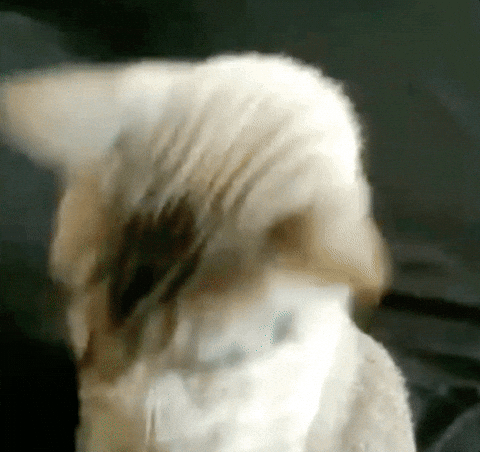 I'm ready to treat myself. LET'S DO IT!
Book your photoshoot today to hold your space and treat yourself to the ultimate boudoir photography experience.