The thought of a boudoir session can be scary! When talking to women about their session, I get asked all kinds of questions. So, I compiled a list of the 12 most frequently asked questions to give you some insight on preparing for a boudoir session with me!
Do you share my images?
My number 1 priority is making sure my clients are comfortable, especially with boudoir! It can be a life changing experience, but that also makes it nerve wracking! Sometimes, you are learning how to love your body and you aren't quite ready to share the images with the world, or sometimes these photos are specifically for your significant other and aren't for anyone else to see. These are all great reasons for not sharing your photos, and it all depends on your personal preferences! If there are photos that I would like to share, I will ask your permission first, and only share what you allow me to!
Do I have to wear lingerie?
You definitely don't have to wear lingerie, it depends on your personality! There are so many outfit ideas, other than lacy little things! Head over to this blog about choosing outfits to see some more ideas!


Do you have payment plans?
I sure do!! I offer a few payment options! There is a session fee to book your shoot, and your chosen collection is due 1 week before the date of the shoot! If you want more time to be able to pay off the shoot, you can schedule it a few months out, and pay it off in payments! I also accept PayPal Credit, PayPal Pay in 4, and Afterpay!
Is hair and makeup included?
Hair and makeup is included in every session! I think it's really important for you to feel pampered, and having your hair and makeup done is a great way to do that! Our awesome stylist will do her thing to enhance your natural beauty and make you feel AMAZING!
Do you Photoshop my images?
I do edit your images for my signature tones, skin smoothing, and any bruises, acne, etc. I do NOT however edit anything "out" that is permanent! I think it can be damaging to have a boudoir session done, and then edit out parts of yourself that make you who you are! Part of the process of accepting yourself and seeing your beauty also means not photoshopping out parts of yourself you don't like. If there are parts of yourself that you are learning to love and aren't thrilled about, that is okay! I am skilled in posing and lighting to make you look your absolute best and bring out your shine!
Where should I buy outfits?
There are a few places to buy outfits from and it depends on what you are looking for! Here is a short list to browse with different style and sizing! Victoria's Secret, Forever21, Adoreme.com, Torrid, eberjay.com, Aerie, foreveryourslingerie.ca, hipsandcurves.com, jasminestaceycollection.co, Amazon. If you are looking for something specific that you can't find, let me know and I might know where to get it!
What type of print products do you have?
I offer a variety of albums and stunning metal prints! I absolutely love the feel of picking up a physical print, it's so surreal to see yourself like that! "20 glorious and glossy pages from the boudoir shoot that I flip through myself every chance I get. I think I look at them more than he does. It's a daily reminder that my self-image has completely changed after having my boudoir shoot." — Amanda, on her experience at her boudoir shoot!
Do you offer digitals?
Several packages include some sort of digital file with the product, but there is also an A La Carte list that you can choose from as well! On this list we have an option to purchase a Digital Collection! These digital images come in a private, online gallery, for you to download and share!
I'm freaking out! How can I calm my nerves?
Nerves are all part of the experience! I always say that it would probably be weird if you WEREN'T nervous. The nervousness in the beginning of your shoot make your moment of "WOW" seeing your photos for the first so much better!
How many outfits should I bring?
We shoot 3 outfits but, its always ok to bring more if you can't decide and I will help you pick the best ones at your shoot!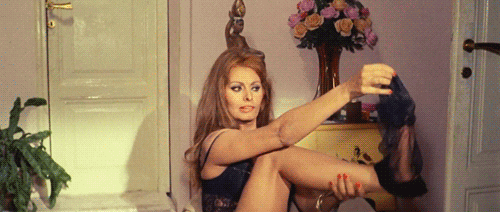 I'm ready to treat myself. LET'S DO IT!
Book your photoshoot today to hold your space and treat yourself to the ultimate boudoir photography experience.