A boudoir shoot takes only a few hours of your life—but the images will last for a lifetime, and the changes it creates in your life will last FOREVER! If you've been on the fence about a boudoir shoot, keep in mind that it's not just about the pictures you'll get from your big day. It's also about the impact it will have on your life. Consider what changes a boudoir session can bring to your life.
A BOUDOIR SHOOT WILL BUILD YOUR CONFIDENCE


After your boudoir shoot, you'll be able to try things that, previously, you never imaged you could do. How we think about ourselves affects how we feel about ourselves — it's how we interact with others and the world around us.
A positive self-image can boost our physical, mental, social, emotional, and spiritual well-being and flow into all of our relationships. The powerful feelings from a boudoir shoot can lead to more confidence at work, intimacy in romantic relationships, and an overall boost in mood!
You'll learn more about just how sexy you are. Once you've finished your boudoir shoot, you'll learn much more about all the other things you can accomplish.
Suddenly, things that were once intimidating seem much easier, whether you're dealing with a public speaking engagement or walking in to ask your boss for a raise.
A good boudoir shoot brings with it a confidence boost that will last far beyond the studio.


YOU'LL BECOME MORE COMFORTABLE IN YOUR OWN SKIN
As women, we're bombarded on every side by society's expectations. We look at airbrushed models of perfection and wonder why we can't measure up when the truth is, even the models don't really look like that.
All too often, we're taught that our natural beauty simply isn't enough—and so, way too many women spend their entire lives uncomfortable in their own skin.
After your boudoir shoot, that starts to change.
You'll get the chance to embrace your sexy. You're beautiful. You'll see yourself through someone else's eyes and see how lovely you really are. The images you'll receive from your shoot are beautiful—and they're YOU
.
Your scars are beautiful. Your stretch marks are beautiful. Your curves are beautiful.
Once you embrace that simple truth, you'll become more confident in your own skin—and in many cases, that confidence will make you look and feel sexier than ever before.
BOUDOIR HELPS YOU BE MORE VULNERABLE
It takes courage to be unapologetically yourself, to be fierce in your self-love, and to be vulnerable in front of a camera. Letting your guard down and embracing yourself and your body will make you feel so proud and powerful!
By looking and feeling beautiful during your boudoir session, you'll leave with your head held high and feeling confident to take on the rest of your life. Once you see the photos, you will ask yourself, "Why did I wait so long to do this!?"
As far as we're concerned, every woman that walks into the boudoir studio is a goddess, and we'll make sure you know it! With your hair styled, makeup done and dressed in lingerie, you'll be exuding confidence during and after your experience.
YOU'LL GET TO LIVE OUT A FANTASY
Let's face it: every woman fantasizes about unleashing her inner seductress. There's something incredibly alluring about the idea of setting yourself free.
Have you ever imagined having an entire photo session just for you?
Your boudoir session is the perfect opportunity to live out those fantasies—and having lived out those fantasies, you'll discover that you want to live out fantasies in other areas of your life, too. Is there something you've been dying to try out in the bedroom? An adventure you've been eager to go on? After your boudoir shoot, you'll find that you're more likely to schedule those incredible moments and try something new. Now, you know how incredible it can be to live out those dreams and fantasies—and you'll be more likely to try it out in different areas of your life.
YOU'LL ENHANCE YOUR RELATIONSHIPS


When you love yourself, you love others deeper.
You don't have to be in a relationship to experience most of the benefits of a boudoir shoot. In fact, there are plenty of great reasons to have a boudoir shoot just for you, even if there's no one special in your life. If you do have that special someone in your life, however, feeling confident after a shoot may strengthen your confidence with your partner, inside and outside of the bedroom.
Looking at those images, they'll see the side of you that you've unlocked: that incredible sensuality, power, and beauty. You'll make yourself vulnerable to them, yes; but you'll also give your partner a solid look at exactly what it is that makes you incredible and beautiful.
Spice up your love life. Increase your intimacy and the trust between you. It might just change the way your partner sees you—not because of what you're wearing or because of the poses you're in, but because of the passion, you'll display. If you're in a long distance relationship, a boudoir shoot might just be what you need to make the waiting a little easier until you see each other again.
Whether you give these images as a gift to your partner or you keep them as a gift to yourself, but choose to share them, you'll discover that they help create lasting change in your relationship—especially as you bring that confidence out of the studio and into your bedroom. It's not just a brand new set of fancy lingerie. It's a chance to reveal your inner vixen in a way that will be sure to catch the eye.
But, your most important relationship is with you. Boudoir photography is a path to self-discovery, self-love, and so much more.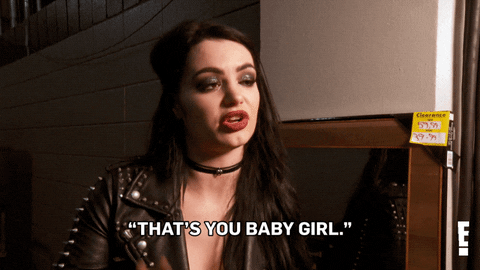 When you leave your session, you'll leave with the knowledge of your own personal power.
Ready to do the damn thing? LET'S DO IT!
Book your photoshoot today to hold your space and treat yourself to the ultimate boudoir photography experience.